Hello, my name is
Roger Garrett...
I'm pleased to welcome you to my website. As the owner and operator of London's professional residential and commercial carpet cleaning company,
We offer a wide selection
of cleaning and damage
prevention services and
offer free on-site or
phone estimates for all
your carpet cleaning needs.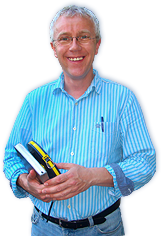 "Roger was very helpful and friendly, and provided a fantastic, super service. Will definitely recommend to anyone." Jane, Lewisham
"Mr Garrett is very knowledgeable and explains things in a way that you understand exactly what is going on and why, fantastic results highly recommended." Mrs Cramer, Brockley
"Roger has been amazing, very reliable and knows his stuff. Thank you for doing such a great job." Claire Sandon, Bexleyheath
"Roger is very courteous prompt and efficient."Jo Harris, Sidcup